Microwaves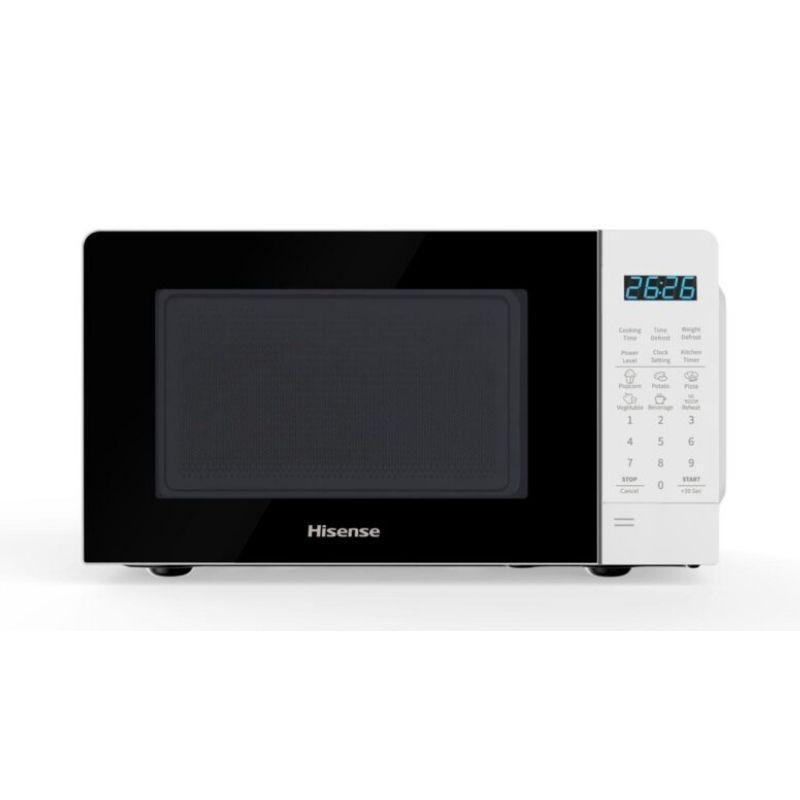 Hisense Microwaves
Superior Heating and Cooking Power
Discover how simple and enjoyable home cooking can be with Hisense Microwaves. Fitted with powerful and precise heating technology, our models deliver even and thorough heating for all types of dishes. Whether you're heating up leftovers, defrosting frozen meals, or preparing a quick snack, the Hisense Microwave guarantees consistent cooking results every time.
Sleek Designs with User-Friendly Features
Not only are Hisense Microwaves effective, but their sleek and modern designs also fit perfectly into any kitchen aesthetic. User-friendly features such as one-touch cooking controls, pre-set cooking options, and an easy-to-clean interior make our microwaves an absolute joy to use. Say goodbye to complex settings and hello to stress-free cooking with Hisense.
Long-lasting and Energy-efficient
Investing in a Hisense Microwave is investing in quality and longevity. Built with robust materials, our microwaves are designed to produce excellent cooking results for years. In addition, they are energy-efficient – a win-win for you and the planet! Save on your energy bills as you enjoy delectable meals with Hisense Microwaves.
---
Revolutionize Your Kitchen with Hisense Microwaves
Discover Superior Cooking with Hisense Microwaves
Effortless Heating with Hisense Microwaves
Hisense Microwaves: Balance of Style and Function
Introducing Hisense Microwaves: The Future of Easy Cooking
Hisense Microwaves
Superior Heating
User-Friendly Features
Energy-Efficient
Easy Cooking
Cook Effortlessly with Hisense Microwaves: Your #1 Choice for Heat Precision'
Meta Description:
'Discover the joy of simple and professional cooking with Hisense Microwaves. Experience superior heating, user-friendly features, and stylish designs. Make Hisense your go-to choice for an effortless, energy-efficient, and comprehensive cooking experience.'