Hisense 43 Inch Smart 4K Tv Farmless 43A6HKEN
Hisense Hisense 43 Inch Smart 4K Tv 
-Immerse yourself in breathtaking
4K HDR detail with the 
Hisense
A6HKEN, Smart  4K Ultra HD resolution delivers pin-sharp picture quality whilst HDR maximizes contrast and color accuracy.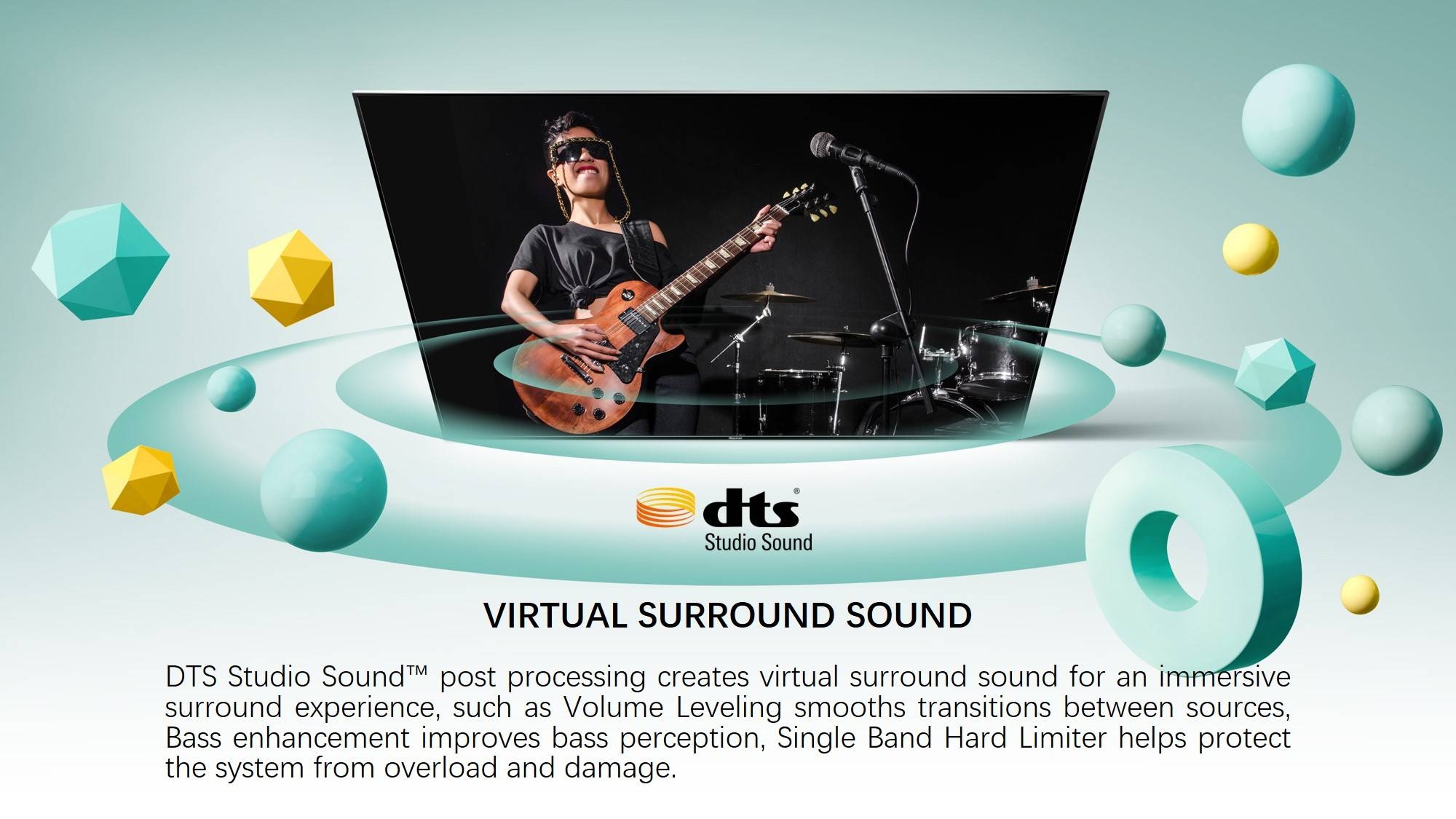 Hisense 43 inch smart Frameless
The 43 inch Hisense is a 4K UHD TV With it you get four times more pixels (8.3 million) than standard high-definition TV's The Hisense with VIDAA U4.0, 4K Ultra HD Smart TV is built to deliver bright colors and rich contrast Boasting tons of built-in apps via the Hisense Smart Platform (VIDAA OS 4.0), it is easier than ever to personalize your entertainment experience.
HDR PLUS
High Dynamic Range Plus Wide Color Gamut delivers vibrant and accurate details on screen
Hisense 43A6HKEN 4K UHD Smart TV features a screen display of 43 inches and 3840x2160P resolution. The A6HKEN series connects to an external device on the available 3 HDMI ports and 2 USB slots.
UHD AI Upscaler enhances all of your favourite sports, TV shows and movies to super clear, near-4K quality effortlessly.
 The reduced bezel flows directly into the display without interruptions, providing you with an enriched, immersive viewing experience.
It's a fast, simple, and personalized content platform with Netflix, Youtube, Showmax.
Ultra HDTV, with 3840 x 2160 pixels, gives you a true 4K resolution with over 8 million pixels. The UHD AI Upscaler enhances non-4K signals to achieve near-4K resolution resulting in better detail from a standard FHD signal.
Listen to your audio any way you like. Simply connect your headphones or speakers to this TV wirelessly via Bluetooth
DTS Studio Sound™ is an advanced surround sound solution suite that accurately extracts and places audio cues for an immersive surround experience over the TV's built-in speaker